RAILWAY TURNOUTS MANUFACTURING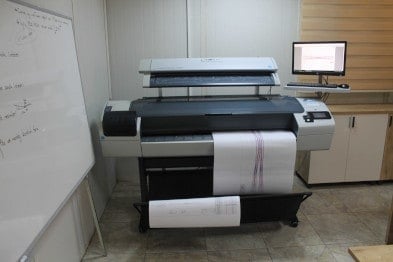 Project and Design
MZA Turnouts Company can respond to all the request of the customers using the latest technology with experienced engineers and technicians who have over 20 years experience in the industry.
Machining
Tongue rails and vignol rails, suitable for the production of turnouts are recorded by numbering in the product follow-up form during cutting stage when they have taken into the production process. These cut off rails are processed with special form tools. Then press operations are completed according to the radius of curves.
Welding
Base plates-connecting sleepers and rails are cut from the appropriate quality sheets in the plasma counter. Then process is completed by welding with certified welders under the supervision of our welding engineer.
Pre-Assembly
Rails and base plates-completed in all machining and welding production lines are fixed by some measurement devices on the precision counters within tolerances. In this section, assembly of switches, frog and check rail are performed.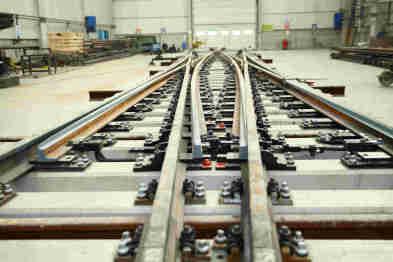 Assembly
Tongue rail, middle part rail and frog area assemblies created in pre-assembly band, are placed onto sleepers in this band and check whether the locking device works properly and sleepers holes, gauges and coordinate values are correct.
Quality Control
Before all our products are delivered to our customers, dimensional inspections are carried out by experienced engineers with calibrated measuring instruments during both production and assembly. In addition, base plates, rails and manganese frog which we use are controlled by expert engineers who have experienced and required certificates by using non-destructive testing methods.